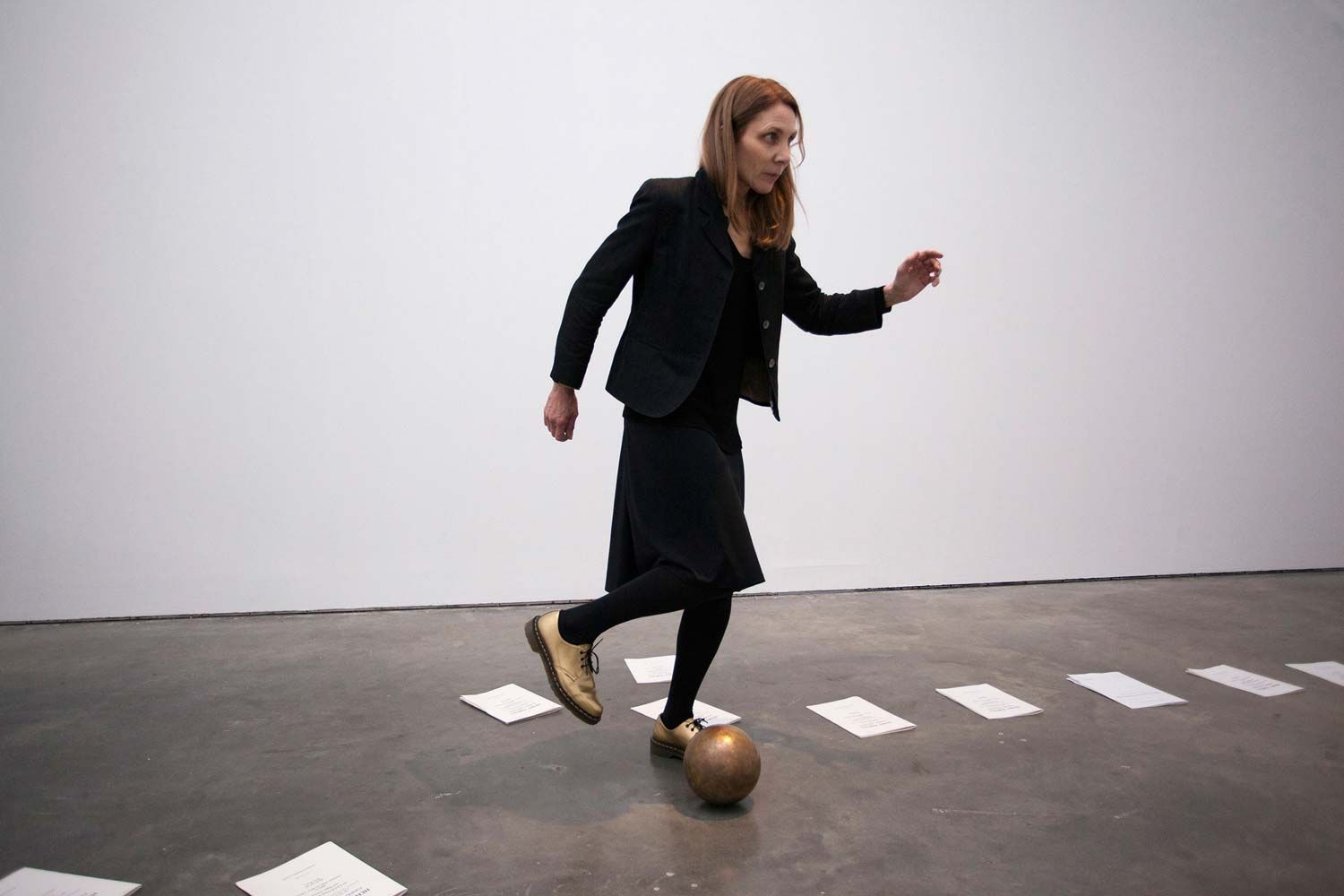 Melanie Pappenheim with Musarc at MK Gallery, March 2015. Photo: Yiannis Katsaris
Melanie Pappenheim is a singer, performer and recording artist. Her voice has inspired many contemporary composers including Jocelyn Pook, Graham Fitkin, Damon Albarn and Brian Eno. She has appeared at the National Theatre, the Young Vic, the ENO and in several premieres at the Royal Opera House Linbury studio including the award winning solo work A Ring A Lamp A Thing by playwright Caryl Churchill and composer Orlando Gough. Other acclaimed works she has co-created include Hearing Voices by Jocelyn Pook, performed at the Queen Elizabeth Hall with the BBC Concert Orchestra and broadcast live on BBC Radio 3.
Melanie has composed music for BBC radio drama, theatre productions, most recently, the acclaimed Chichester production of John Patrick Shanley's Doubt: A Parable, featuring Monica Dolan. She has created several site-specific sound installations and gallery performances. Her voice can be heard on many film and television soundtracks including Eyes Wide Shut, Gangs of New York, Doctor Who, Silent Witness, and most recently The Crown.
Since 2015 Melanie has also worked regularly with the arts in health charity Rosetta Life, devising music and performance for people who have experienced brain injury.