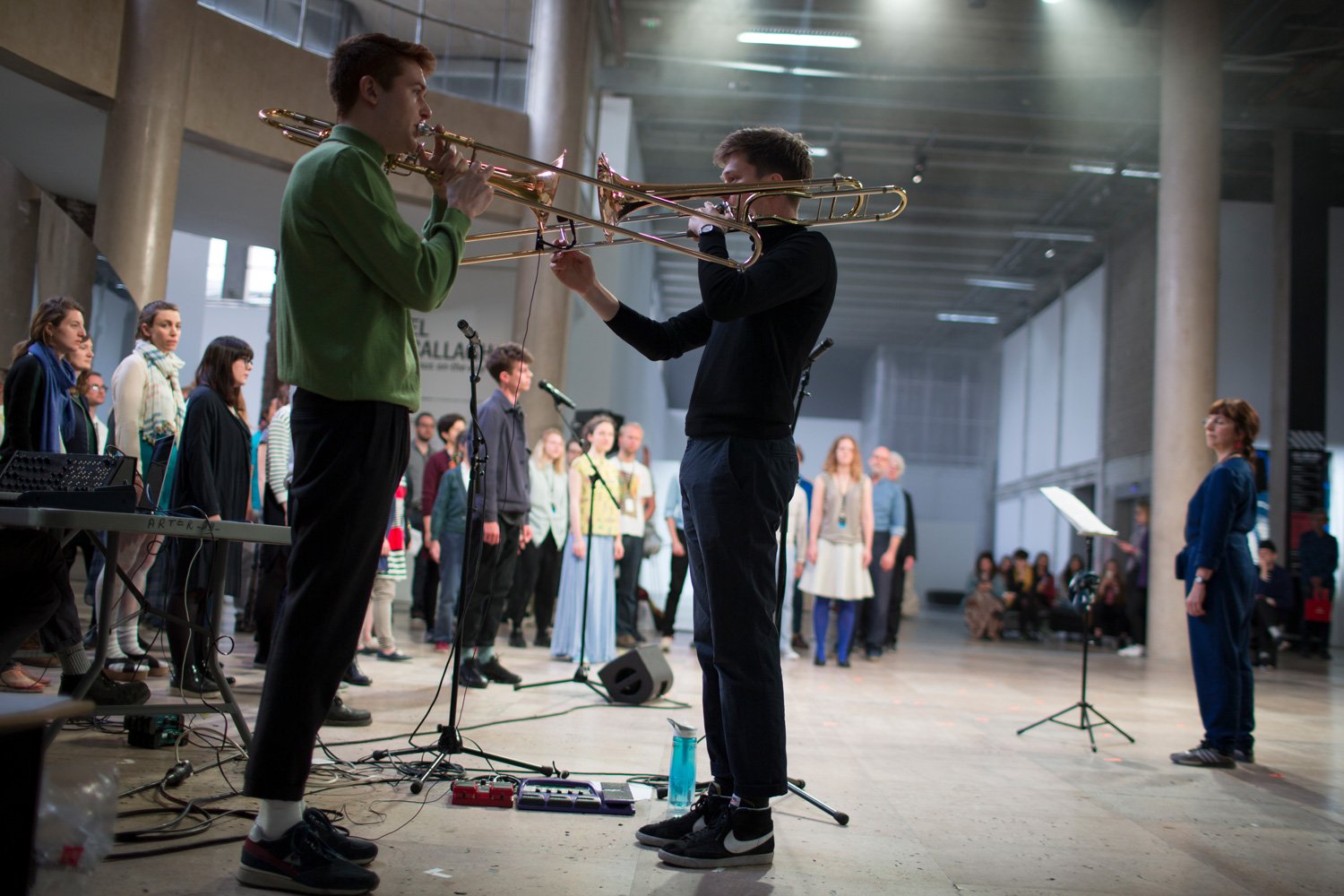 Alex de Little (right) performing with Musarc at Palais de Tokyo, Paris, 2018. Photo: Cecile Mella
Alex De Little is an artist and researcher with bases in Leeds and London. His work and collaborations have been featured at the London Contemporary Music Festival, the Tate Modern, Palais de Tokyo, The National Media Museum, the Stanley and Audrey Burton Gallery and the Hepworth Wakefield. He is completing a practice-based PhD with Scott McLaughlin and Martin Iddon at the University of Leeds.
Alex's practice is concerned with how we listen and perceive our spatial environment through sound. He is interested in sound as a medium through which we can understand the world and creates workshops, pieces and installations that allow people to think and do through sound. He is also interested in play, urbanism, and engagement with art in the public realm, and aims to work between disciplines to create practice which engages people with space and place sonically through play.