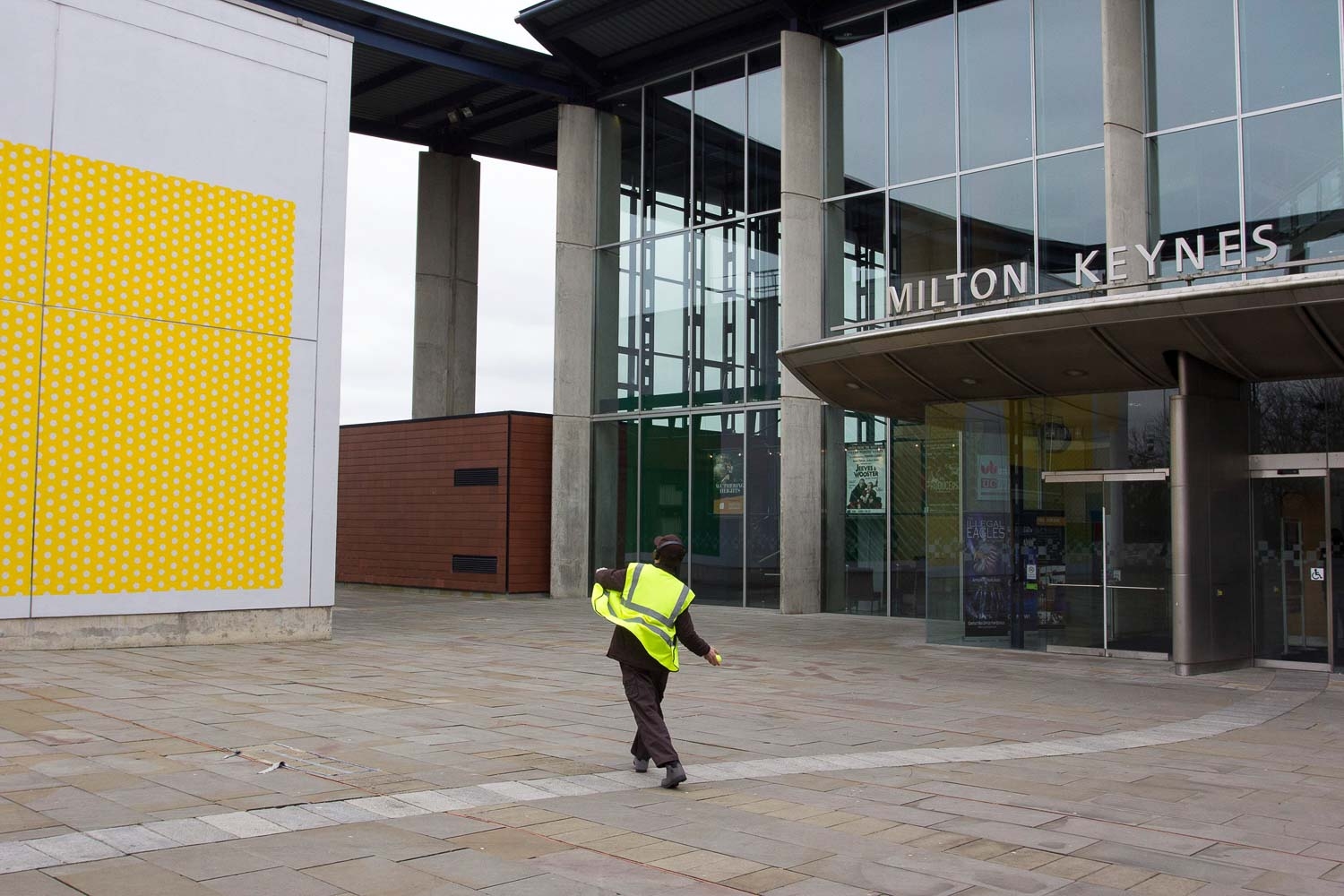 Stefan Kraus during his Missing messenger performance with Musarc at MK Gallery, March 2015. Photo: Yiannis Katsaris
Stefan Kraus performed Missing messenger on the day of Musarc's performance at MK Gallery at MK Gallery on 21 March 2105. Read more about the performance.
Stefan Kraus is an independent artist and director of graphic design practice Polimekanos. He worked in London for Imagination, Nick Bell Design and for Duncan Baird Publishers. Before moving to England in 1997, Stefan studied at the Hochschule der Bildenden Künste Saarbrücken in Germany, where he received his degree, and also for one year at the Beaux-Arts de Nancy in France. His main focus of his studies were fine art, art theory and design.
Biography last updated: 2015