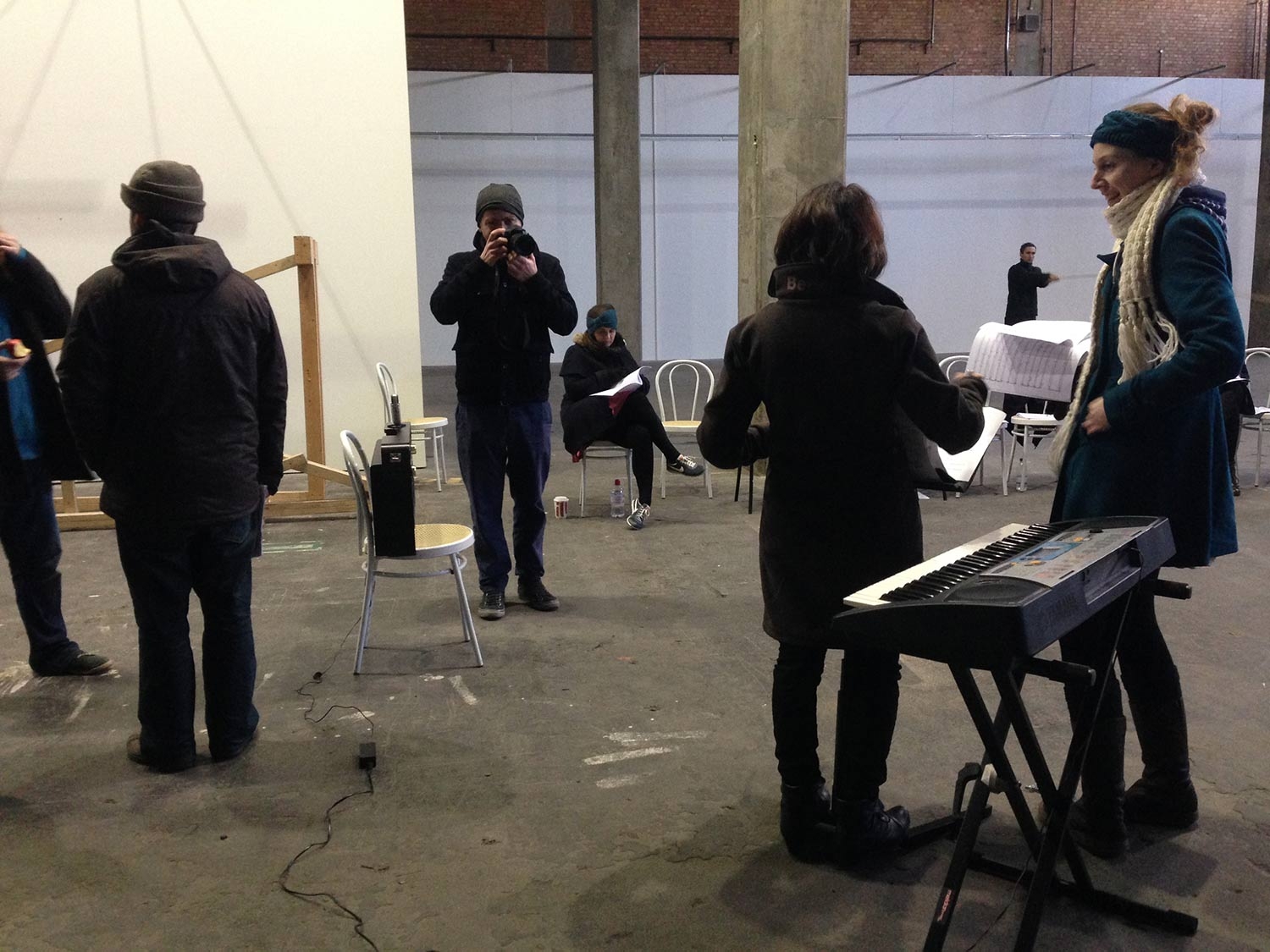 Yiannis at work during a workshop with Musarc at V22, March 2014. Photo by Mary Mullen
Yiannis is a photographer based in London. He is a Senior Lecturer in Photography at The School of Art, Architecture and Design, London Metropolitan University and a video editor at Panos Pictures. Yiannis is commissioned by a variety of clients in the UK and abroad, from magazines, private companies and not for profit organizations to design groups, production houses and theatre companies. He has recently extended his work into the realm of cinematography and lighting design for the theatre. Yiannis works regularly on personal projects.
Yiannis was born in Athens, Greece. He studied photography at the Technological Educational Institute of Athens and obtained his Masters degree in Photojournalism in 2006 from the University of Wesminster. Prior to moving to London, he worked for Astrazioni Fotografia in Italy as a studio photographer specializing in still life, architecture and interior photography. Yiannis is the lighting and visuals manager for Theatre Lab Company and has been Musarc's resident photographer since 2011.
Biography last updated: 2022