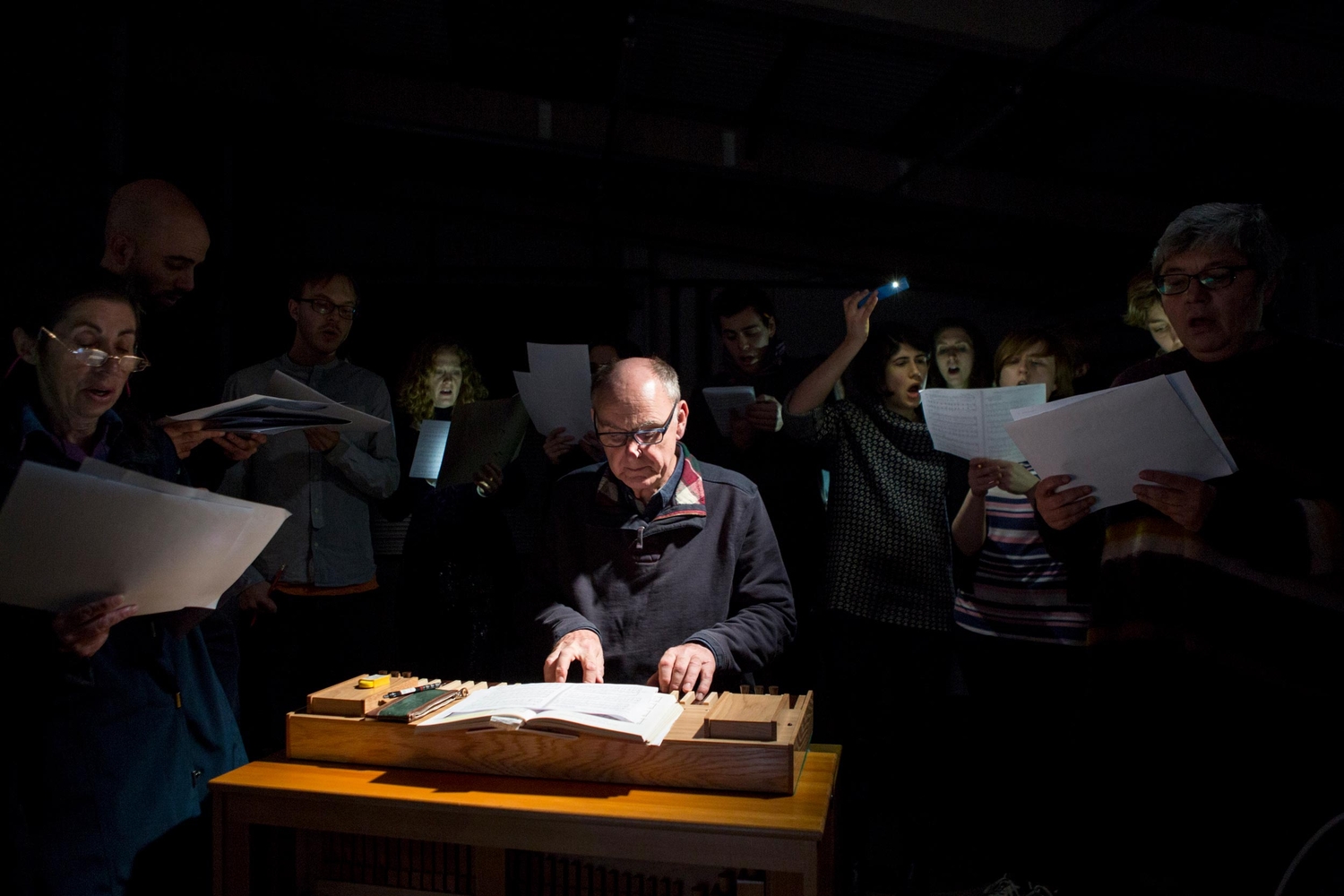 Peter Twitchin, Musarc Christmas Concert 2017. Photo: Yiannis Katsaris
Peter Twitchin studied at the Royal College of Music, Reading University and the Institute of Education, and has taken part in many harpsichord master classes with Kenneth Gilbert. He combines his work as being one of the managers of the Hertfordshire Music Service with the professional life of being a continuo player, organist and choral trainer. The two choirs he conducts at Mid Herts Music Centre have been involved with choral society performances of The Hymn of Jesus at Thaxted as part of the Holst Festival; Britten's War Requiem at St Alban's Abbey; Berlioz's Te Deum at the Royal Festival Hall; David Bedford's premiere of an arrangement of Beach Boys songs at the Barbican. His choirs took part in recording the song Double Trouble from the Harry Potter film The Prisoner of Azkaban for the Silva Screen CD and performed with Scott Stroman and his Jazz Ensemble in Scott's commission for Lord Salisbury The Songs for Elizabeth at Hatfield House which were later recorded at the Abbey Road Studios. Last Easter at the Royal Academy of Music they sang with the Hertfordshire County Youth Orchestra in a performance of Tchaikovsky's ballet music, The Nutcracker. He also was one of the animateurs for Boosey and Hawkes for their Musical Road Shows when they launched their Choral Music Experience catalogue in the UK.
He owns two harpsichords and a pipe chamber continuo organ. As a continuo player he has performed with many chamber orchestras including the Arion String Orchestra, Regent Sinfonia, Vivaldi Concertante and Brandenburg Sinfonia.  Recent organist accompaniments have included playing for visiting choir choral evensongs at St Edmunsbury Cathedral and Norwich Cathedral. He recently joined the Voix de Vivre and Locrian chamber choirs as a tenor.
Biography last updated: 2017