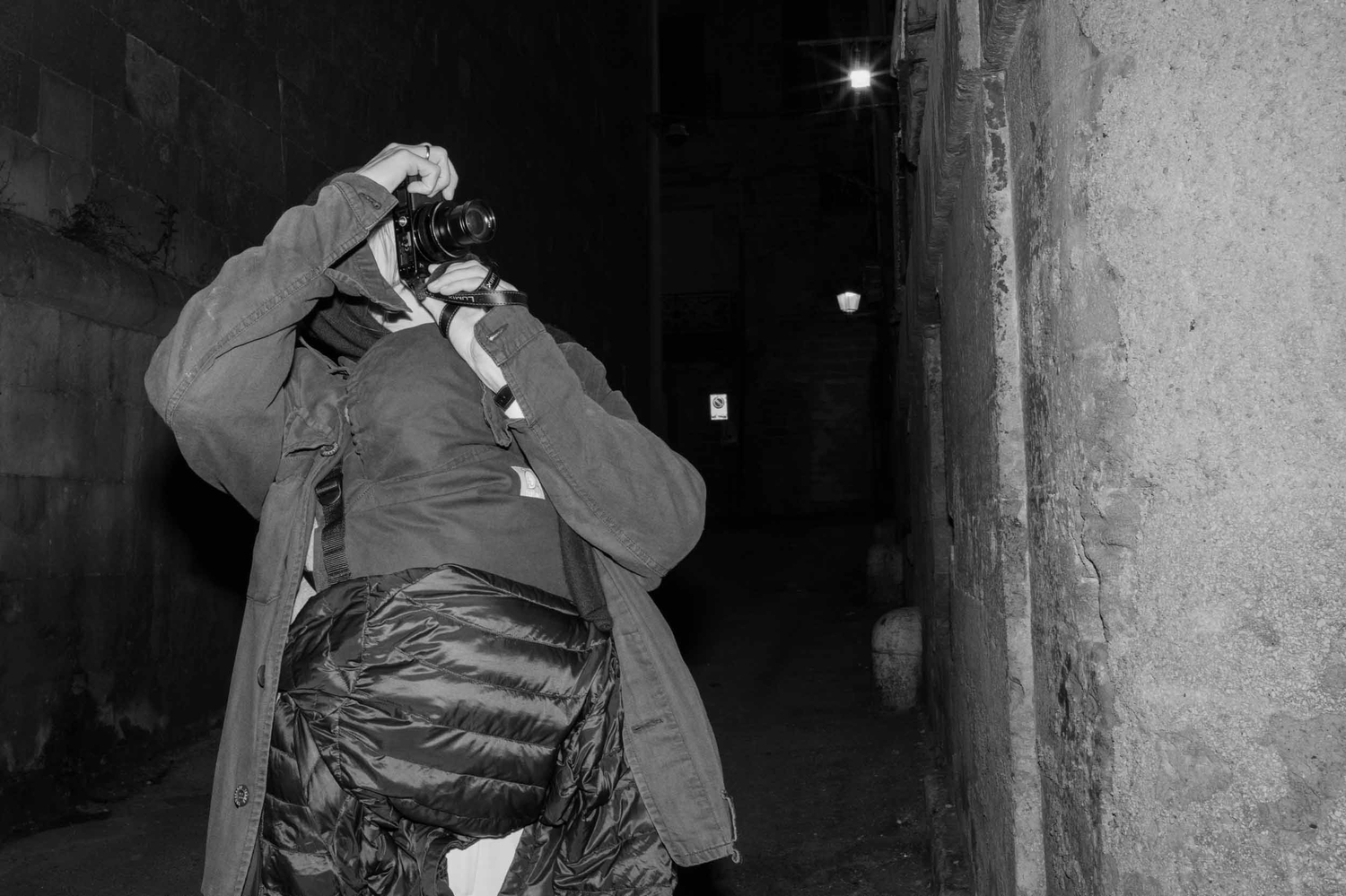 Aga Beaupré in Taranto, Italy, March 2022
Aga Beaupré is a graduate of Central Saint Martins College and Royal College of Art in London. She gained her experience in theatre and moving image working with artists such as Krzysztof Warlikowski, Tai Dhani, Darah Jones and Edward Thomasson. In 2017 she was a finalist of the Startpoint Prize and exhibited in the National Gallery in Prague. Since 2018 she continued to explore the medium of moving image in the context of both film and theatre. Her practice is built upon an elaborate structure of collaboration featuring actors, composers, cinematographers and artists.
Beaupré's works are a hybrid of theatre, set design and film. Merged into one entity these elements enable the artist to create often grim, disturbing and unfamiliar environments captured within a moving image. The fictional habitats become a setting for a pre-planned situations. The film itself is not a final product but rather a side effect. Exhibited in a form of installation, it leaks into the physical realm while dragging the viewer into the narrative of the work. By using the motives associated with turpism, Beaupré points towards the disquieting similarities between the contemporaneity and fiction of the creative act. Aga lives and works between London and Warsaw.
Biography last updated: 2022