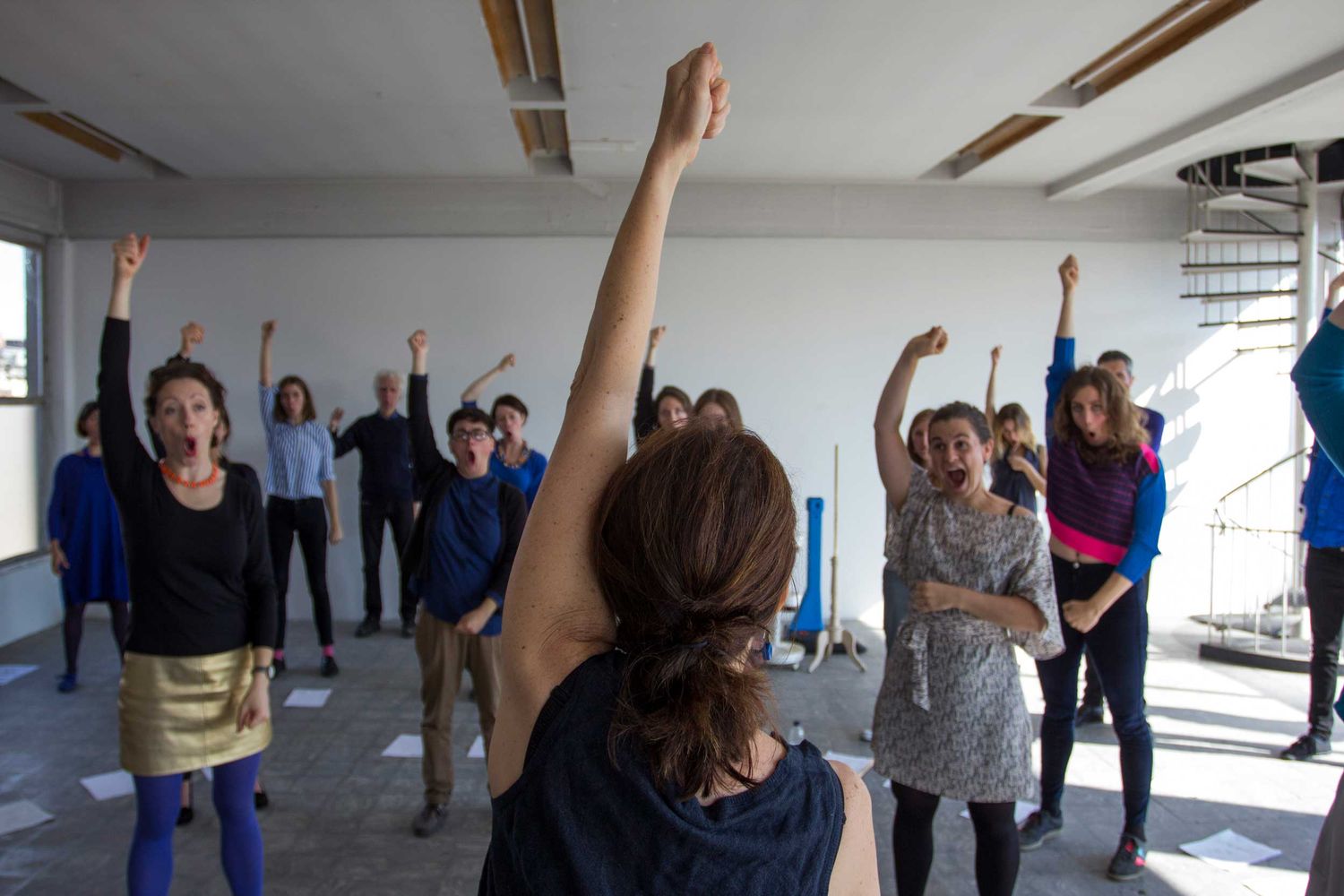 Cathy Heller Jones working with Musarc at Extra City, Antwerp, 2015. Photo: Yiannis Katsaris
Cathy Heller Jones acted as Musarc's director of music from 2008–2020. Born in New York City, Cathy gained her BMus degree at Boston University, followed by postgraduate singing studies at the Guildhall School of Music and the Britten-Pears School in Aldeburgh.
Her professional work combines conducting, singing, teaching and producing. Her singing career has taken her all over the world, much of it with the ensemble London Voices. She has toured with Steve Reich in the UK, with Kaija Saariaho in London and New York, and sung in the Paris premiere of John Adams' opera El Niño, directed by Peter Sellars. She worked with John Adams in concert productions of El Niño and Nixon in China both in Europe and the UK, and has recorded the complete vocal/choral works of Leonard Bernstein with Simon Rattle and Kent Nagano. She toured China in centenary performances of Britten's War Requiem and Peter Grimes, and can be heard on the soundtrack of scores of films and choral recordings, working with composers John Williams, Howard Shore, Alexandre Desplat and Paul McCartney. Cathy is the Director of Music at the Liberal Jewish Synagogue in London, and teaches singing at St. Albans High School for Girls where she also conducts the Chamber Choir. She recently stepped down as Music Director of the Hertfordshire County Youth Choir, a post she held for 20 years.
Biography last updated: 2022