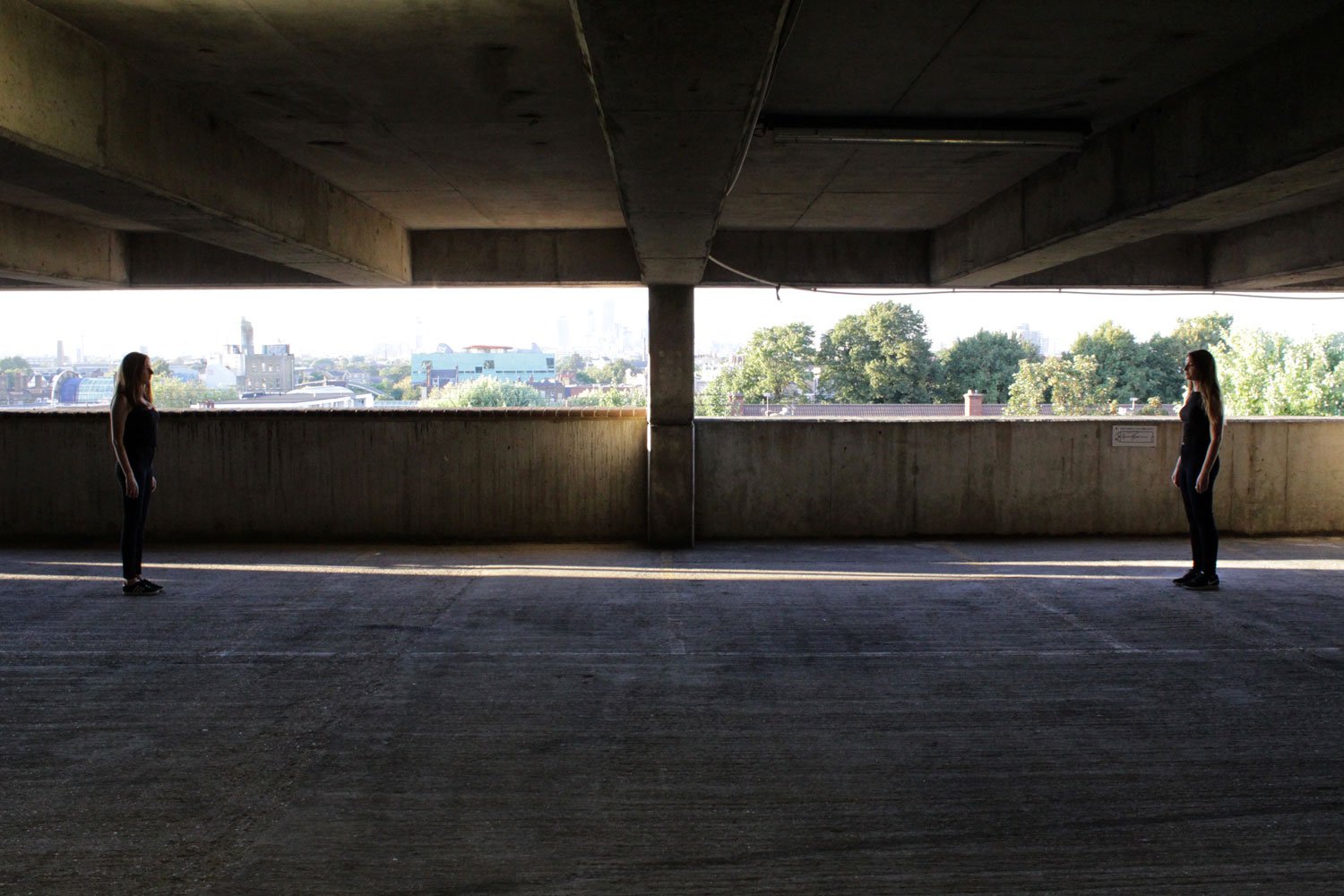 Sarah Hardie (right) working with Musarc at Bold Tendencies, 2016
Sarah Hardie's practice uses and explores ideas surrounding the human voice, currently in terms of what she reads as the amourous politics of the voice, espoused by Roland Barthes. Within her practice she is also particularly interested in the concept of the 'lover' and the 'friend', the latter, discussed by Barthes as 'the perfect interlocutor', in that they 'create the most resonance' around the speaker.
Sarah Hardie read MA Fine Art at the University of Edinburgh and ECA and completed a postgraduate MA in History of Art at the Courtauld Institute of Art, focusing on contemporary art, 'Art and Psychoanalysis'.
As a classically trained singer and musician Sarah Hardie has used the choral form to interrogate loss and love in and through the voice. She has written on the (im)possibility of intimacy; melancholy; and wrote her dissertation at the Courtauld entitled, 'The End of Love?: David Austen and the Relationship of Love and Song in Contemporary Vocal Installation Art' (reading love-song as an example of Winnicott's transitional phenomena).
Sarah Hardie had a solo show with New Media Scotland, June 2011, after a successful degree show. She was selected by Pat Fisher, curator of the Talbot Rice Gallery, to show in Stuart Fallon's 'This Is Now'. She was also commissioned by Karen Forbes for the Edinburgh Art Festival's 'Solar Pavilion', and performed her artist's manifesto at the 'AHM State of Play Symposium' at the National Gallery of Scotland (2011). She showed in the Royal Scottish Academy New Contemporaries 2012 and was awarded the RSA Stuart Prize for her work. In August 2012 she was commissioned by Mercy to perform at their Electronic Voice Phenomena event as part of the Unbound Series of contemporary art/poetry/sound/spoken word in the Edinburgh Book Festival (part of the International Festival series of programmes).
She took part in the Independent Curators International: Curatorial Intensive course in September 2014 New York. Most recently she curated, devised work for and produced 'songs for someone who isn't there', a special project in Edinburgh Art Festival 2015, presenting David Austen, Ed Atkins, Crispin Best and Marco Godoy. Her own choral work formed a guiding principal for the production.
cargocollective.com/sarahhardie/
[2016]