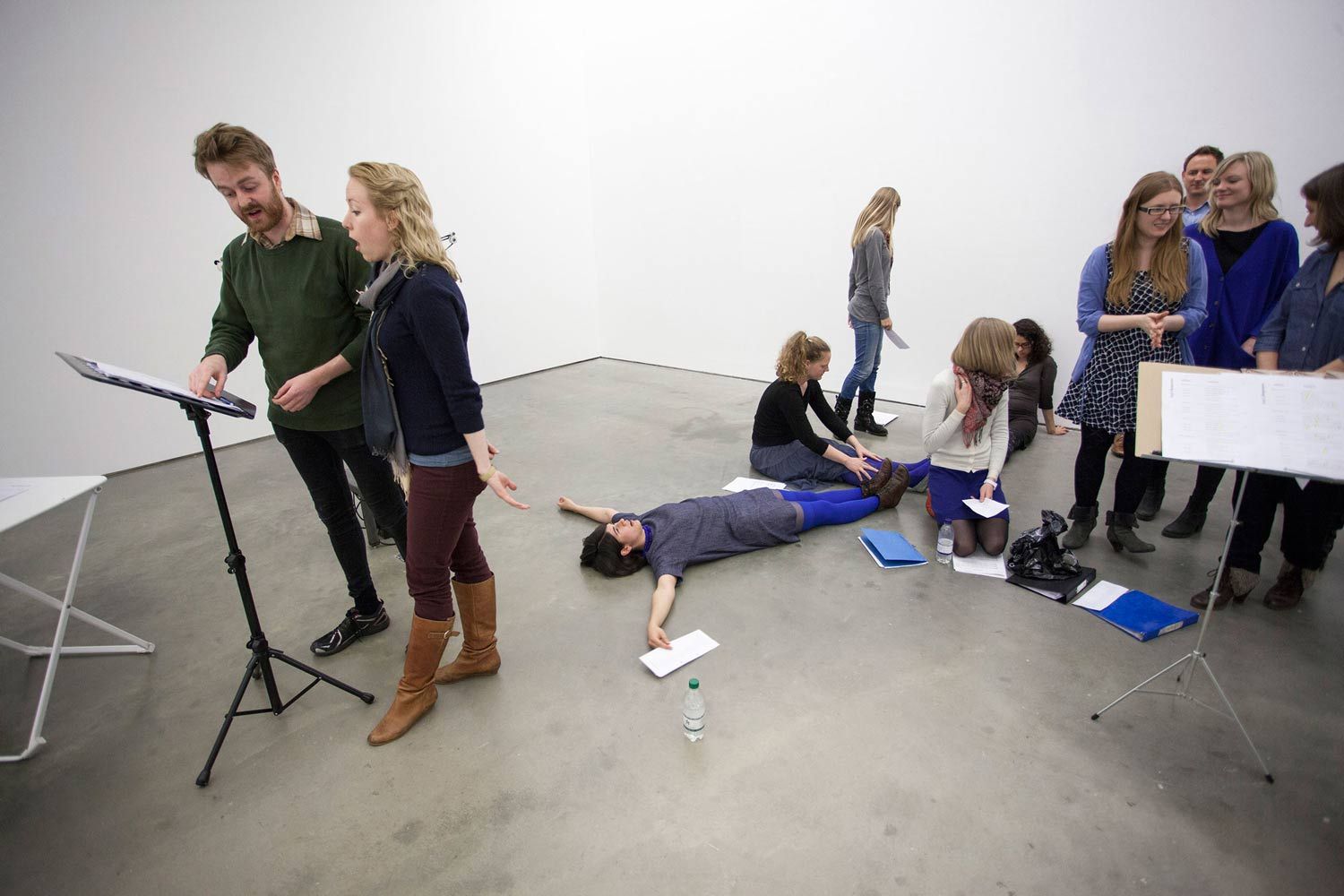 Jessica rehearsing from a different perspective at MK Gallery, March 2015. Photo: Yiannis Katsaris
Jessica Smulders Cohen's practice stems from her background as a weaver and a violinist. Threads under tension, the relationships between space and process, between form and sound or acoustics, have become intrinsic to both the visual language and context of her work. Activating an existing architectural space in the form of site-specific installations which she calls 'Expanded Instruments', her practice explores how static sculpture can evoke the potential for movement, whether as dissected but functioning looms or sound-making machines.
Jessica started her Expanded Instrument series while doing her BA in Art Practice at Goldsmiths College, University of London, where she won the Christine Risley Prize for Textiles in 2012. Originally Dutch/Greek/Canadian via Zimbabwe and Italy, she currently lives and studies in London, where she is pursuing further interests on a Masters degree in Sustainable Design at Kingston University.
For Musarc's Christmas Concert 2014, Jessica created Expanded Instrument No. 5 – A loom for Musarc. Wood, window pulleys, laser-cut heddle, blue cotton thread, donated material and coconut shells. Dimensions specific to Christ Church Spitalfields.