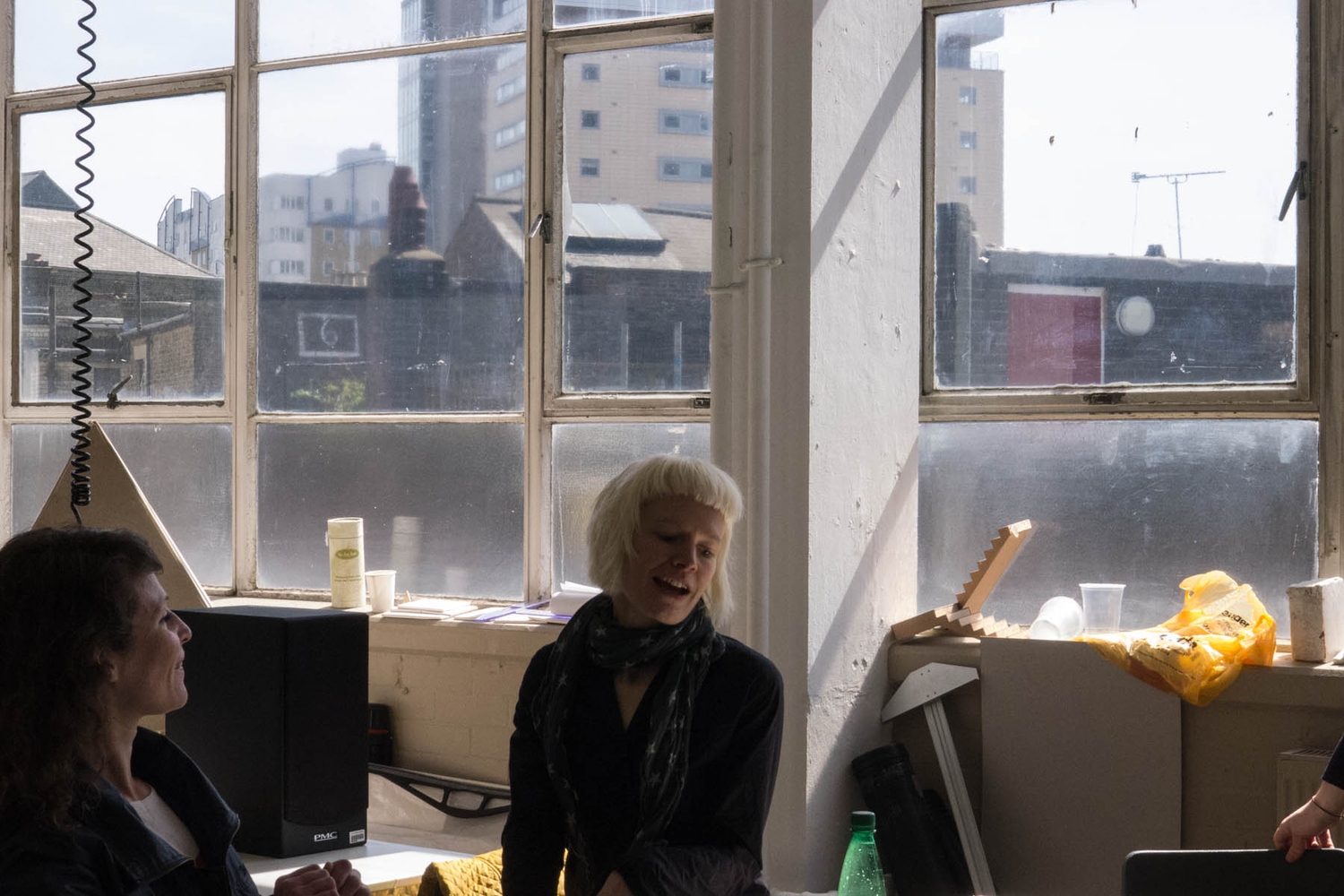 Claudia Molitor at Field Studies, 2015
Claudia Molitor is a composer, artist, improvising pianist whose work draws on traditions of music and sound art but also extends to video, performance and fine art practices. Exploring the relationships between listening and other sensory experiences, as well as embracing collaboration as compositional practice is central to her work. Recent work includes Sonorama with Electra Productions, Turner Contemporary and the British Library, which received a British Composer Award in 2016; Vast White Stillness for Spitalfields Festival and Brighton Festival; The Singing Bridge, installed at Somerset House and Waterloo Bridge during Totally Thames festival; and Walking with Partch for Ensemble Musikfabrik at hcmf//.
For Musarc, Claudia has created a new work which the choir performed at Bold Tendencies, 2013; she has taught a masterclass at Field Studies, 2014. She commissioned a new work from Joseph Kohlmaier, Musarc's founding director, for an evening Claudia curated as part of the Wednesdays at the Forge series. Claudia was one of the artists taking part in Musarc's Christmas event on 19 December 2015. In 2018, she developed Die Gedanken Sind Frei for Odrathek with Joseph Kohlmaier, a piece which will be re-performed at LCMF 2018.