O Complex Mass. A Concrete Liturgy for Dilston Grove. Dilston Gallery, 23 October 2022
Workshop Programme
10—23 Oct 2022
AAD LondonMet + Dilston Grove
With Melanie Pappenheim
Events
Sunday 23 Oct 2022
12noon, 1pm, 2pm and 4pm
Dilston Gallery, Southwark Park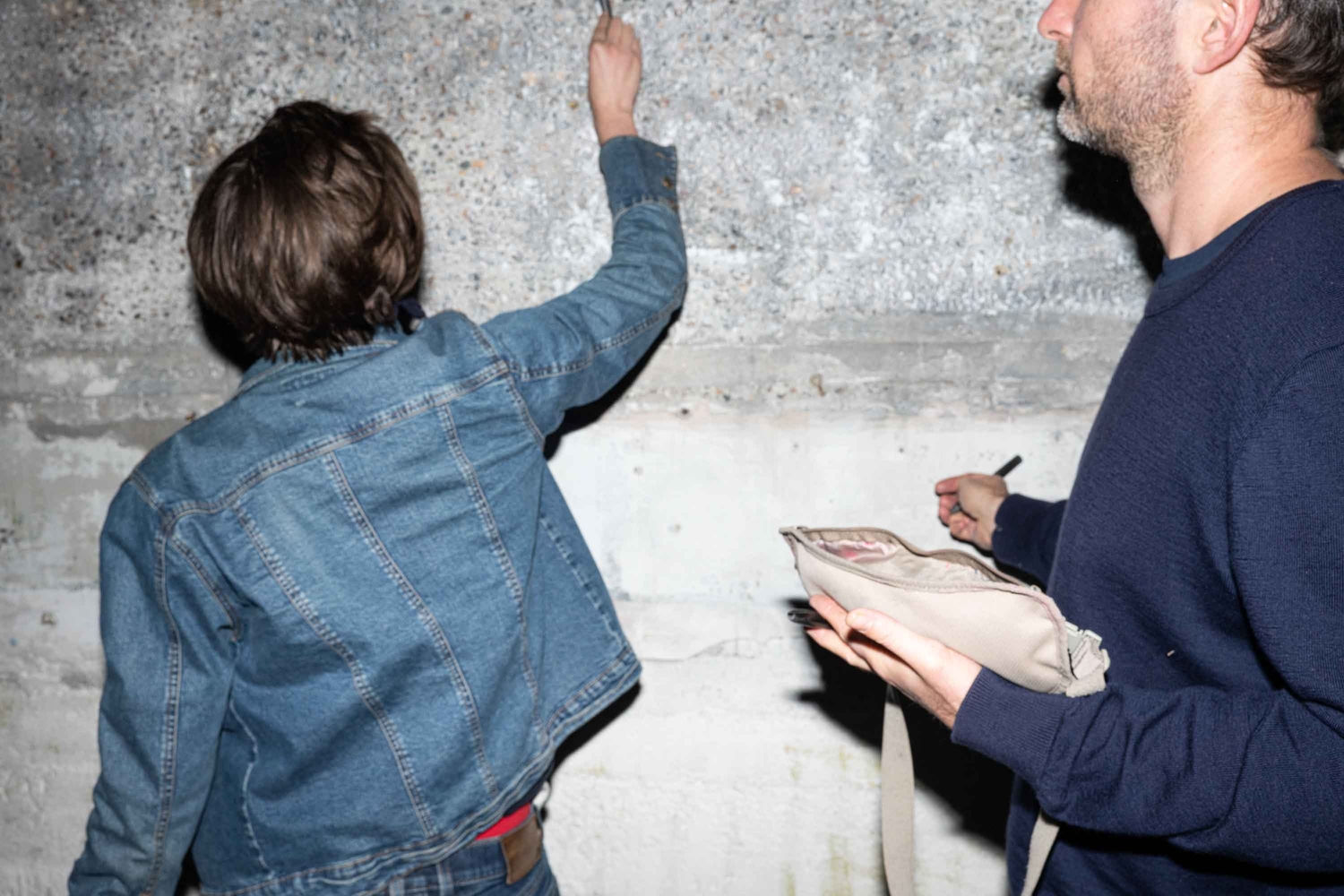 O Complex Mass is a new work by artist John Lawrence that asks how a building might dream about itself: its own purpose, history, materiality and meaning.
Developed for and about Dilston Gallery over an extended period of site-responsive research, O Complex Mass evolved through a process John Lawrence describes as 'spatial writing,' alluding to both spatial music and site-writing practices. Lawrence's research and writing is brought to life in a choral dramaturgy based on a graphic score by composer Stephen Crowe, interpreted and transposed into a performance by Musarc.
Proposed as a form of 'concrete liturgy' for Dilston and its extended community, O Complex Mass explores the overlapping histories of this unique building, emphasising and sharing its rare qualities with an aim to give audiences a heightened experience of the space itself.
O Complex Mass – Stephen Crowe's graphic score based on John Lawrence's libretto. Performance notes and development by Musarc, October 2022
Clare College Mission Church, better known as 'Dilston Grove', is the first in-situ poured concrete building in the UK. Designed by architects Sir John Simpson and Maxwell Ayrton, the Grade-II listed church was built at speed in 1911 using what was then a nascent technology, to serve a 'spiritually destitute district'. On completion, Dilston Grove was described as being the finest modern church in South London and for years the building 'flourished … hosting dances, plays, local sports teams and socials.' After the war, the church fell into disrepair, until a group of artists occupied the space as a studio, reenergising the building and starting it on its path to having the second life we know it for today – a home of ambitious, experimental artworks and projects.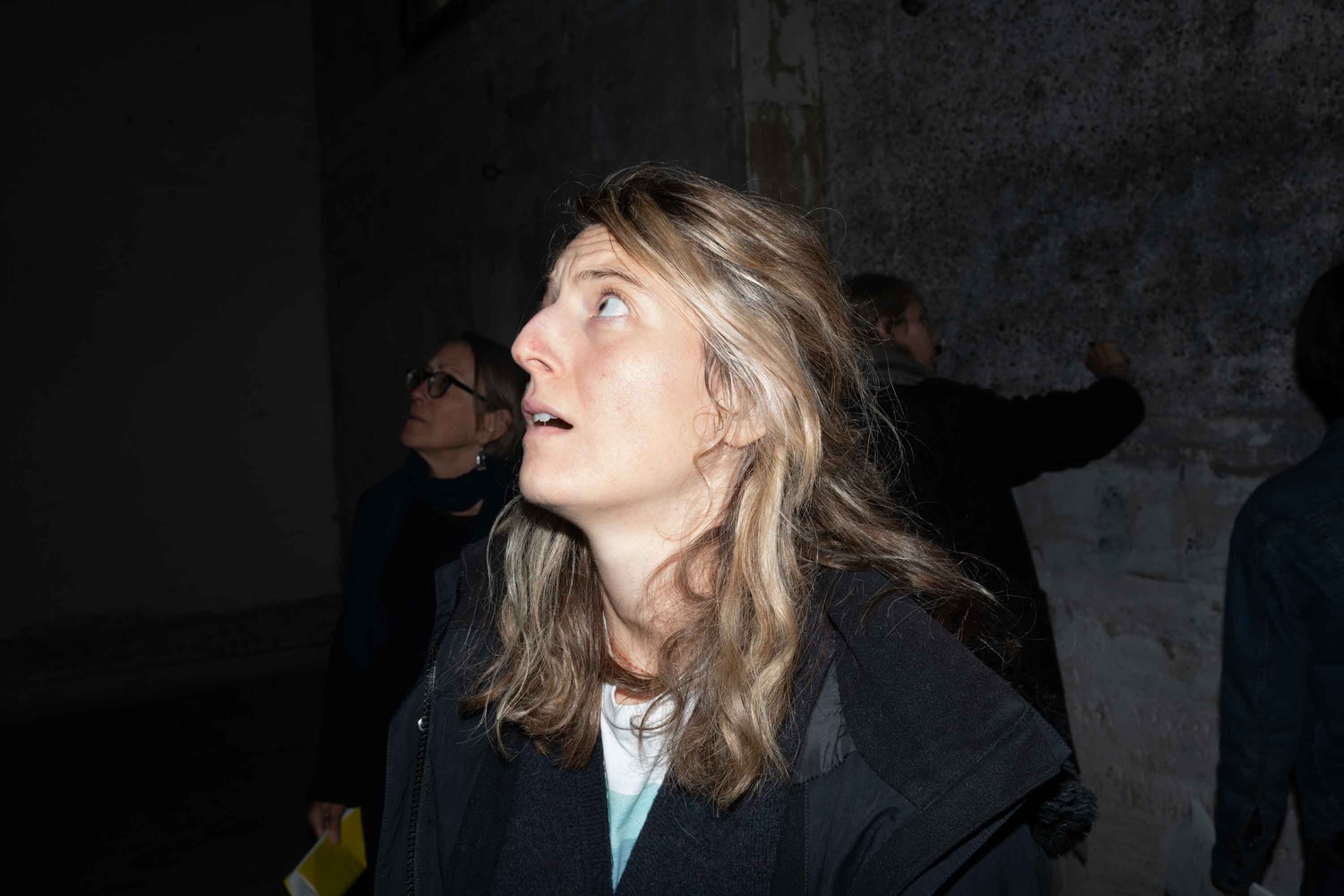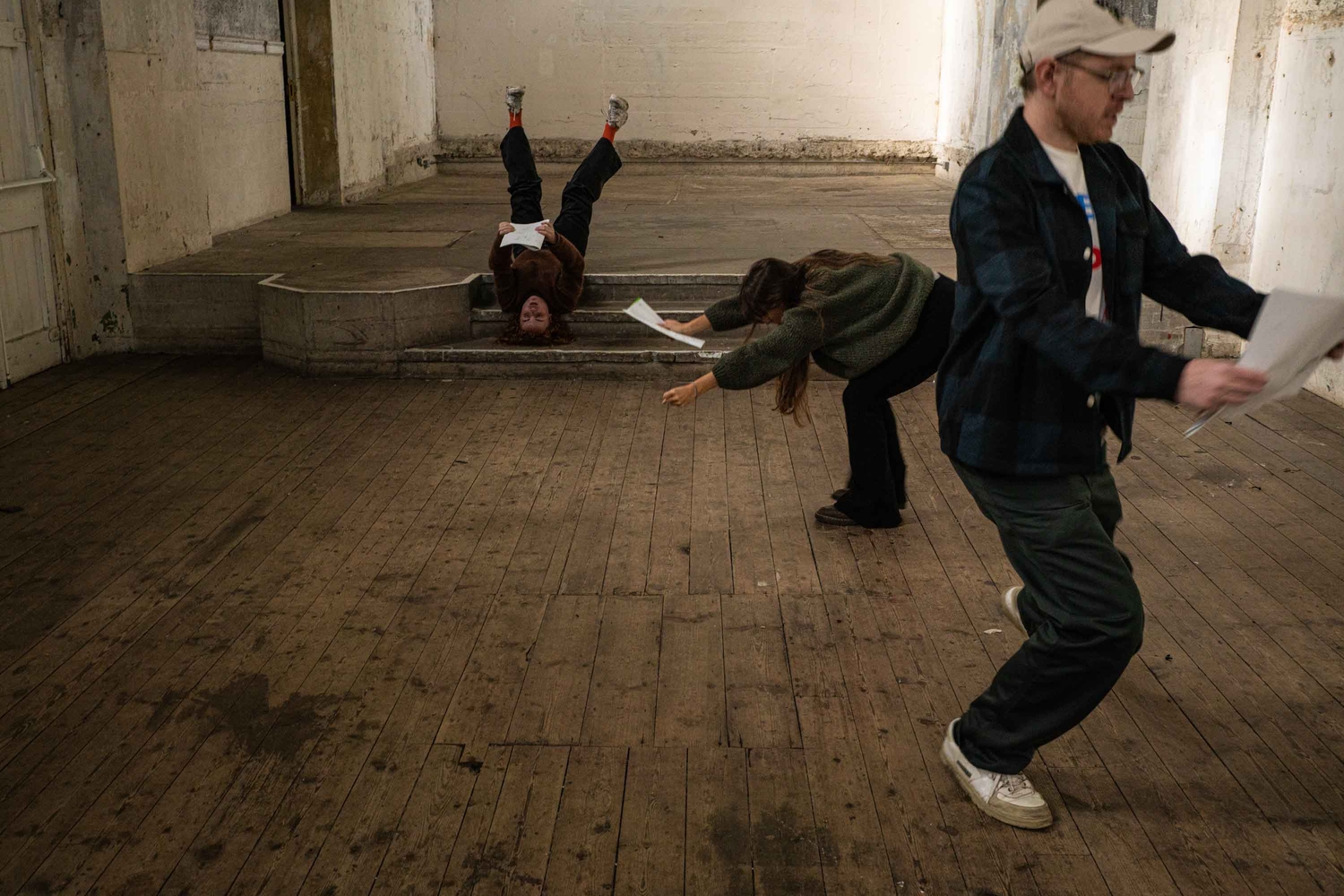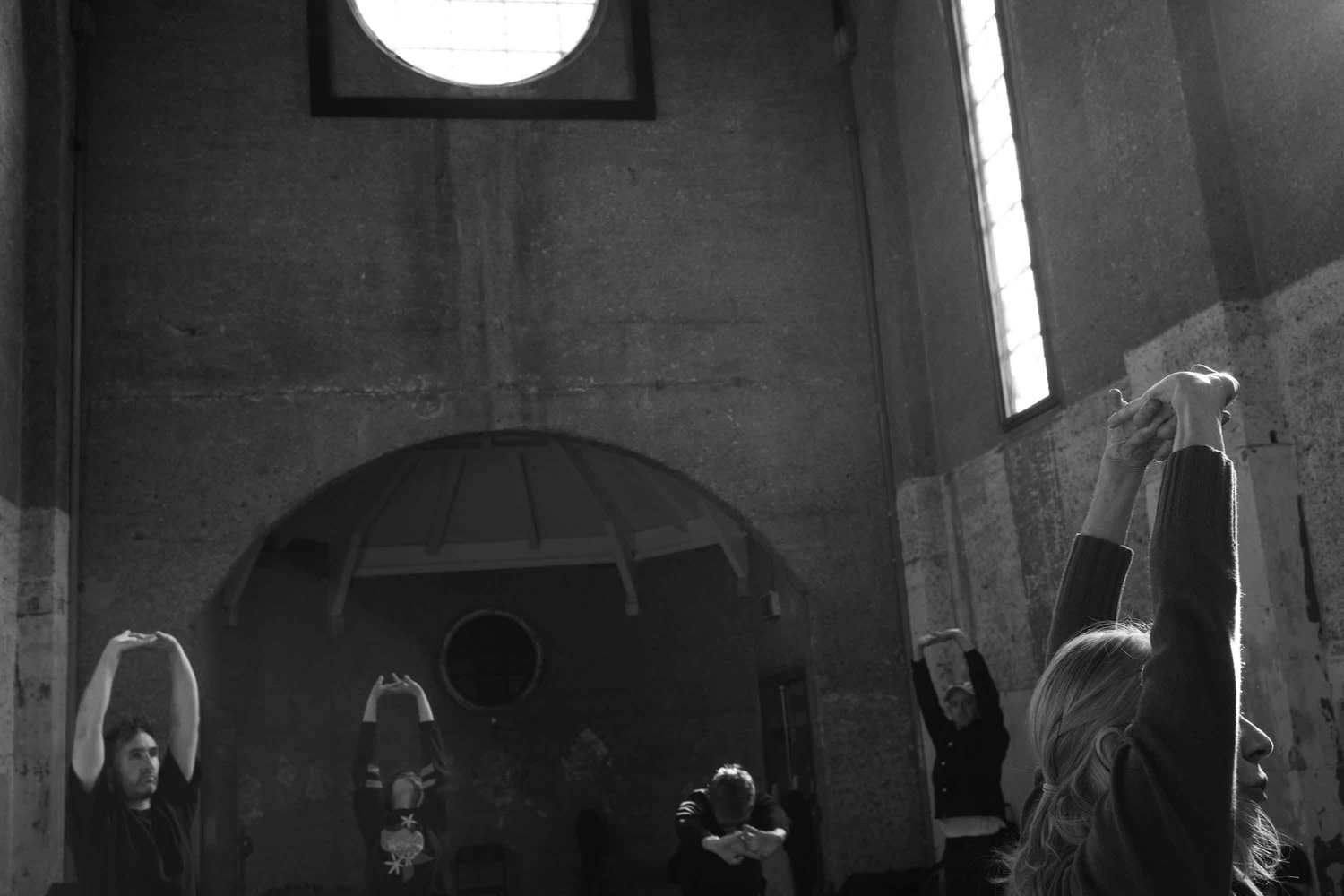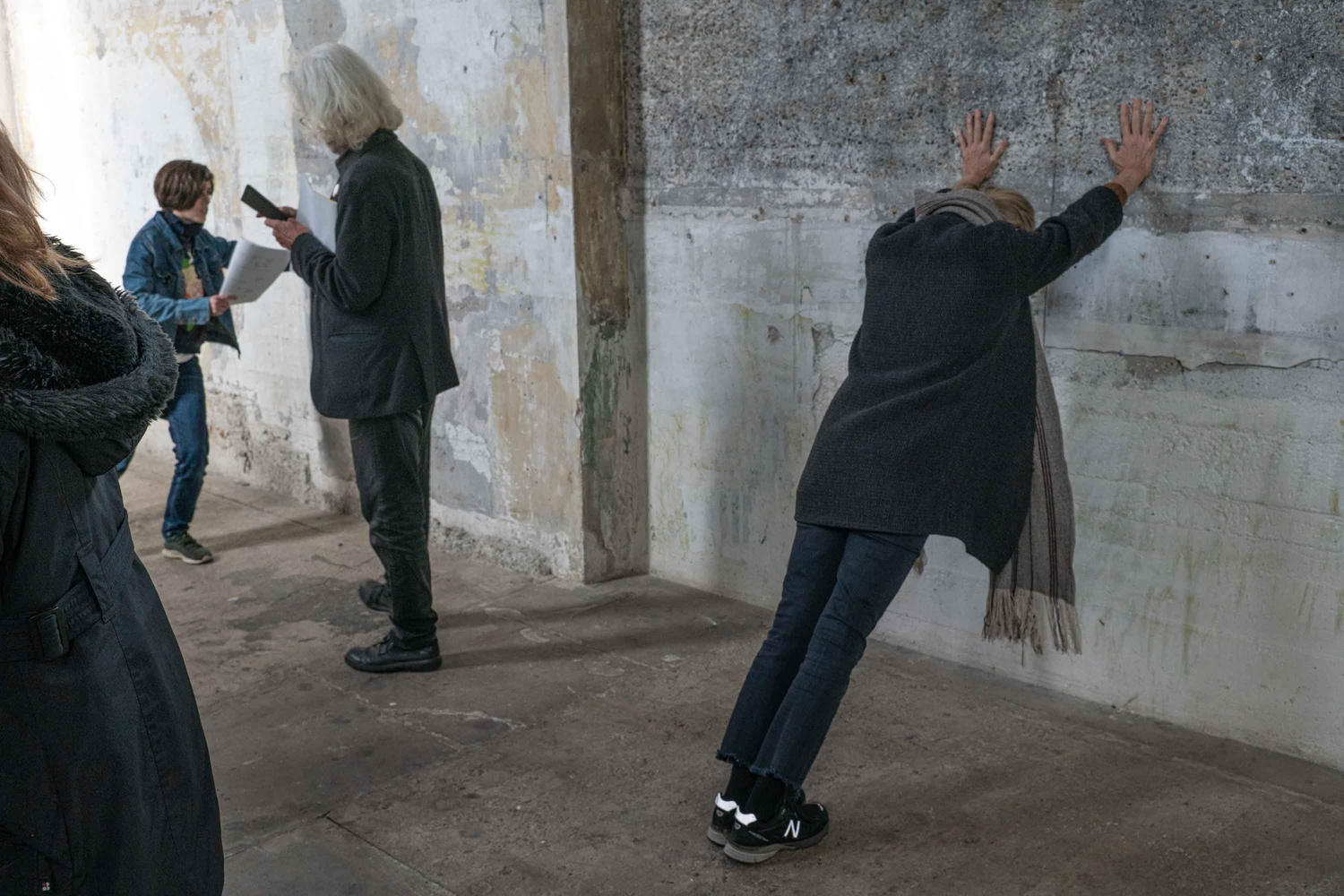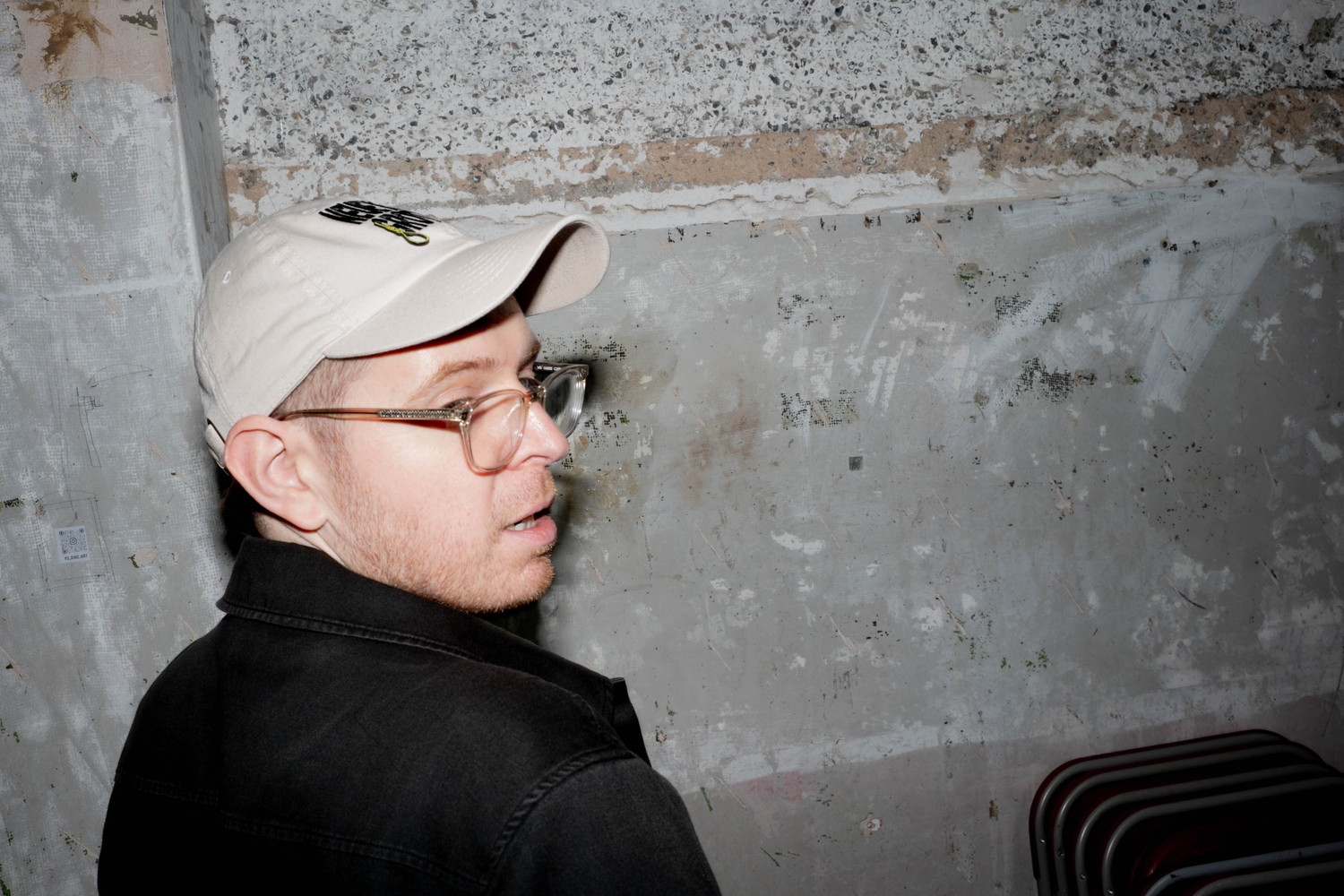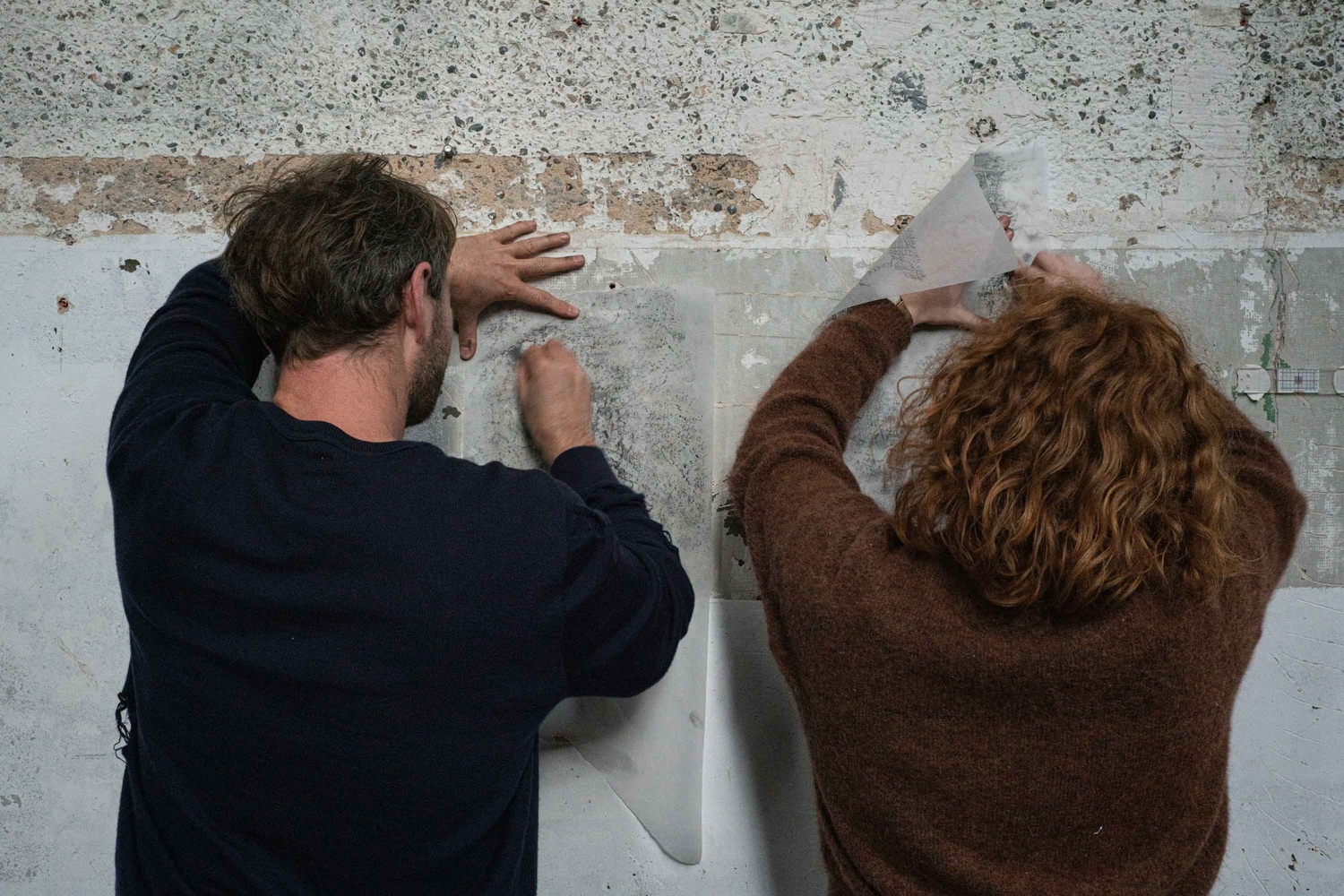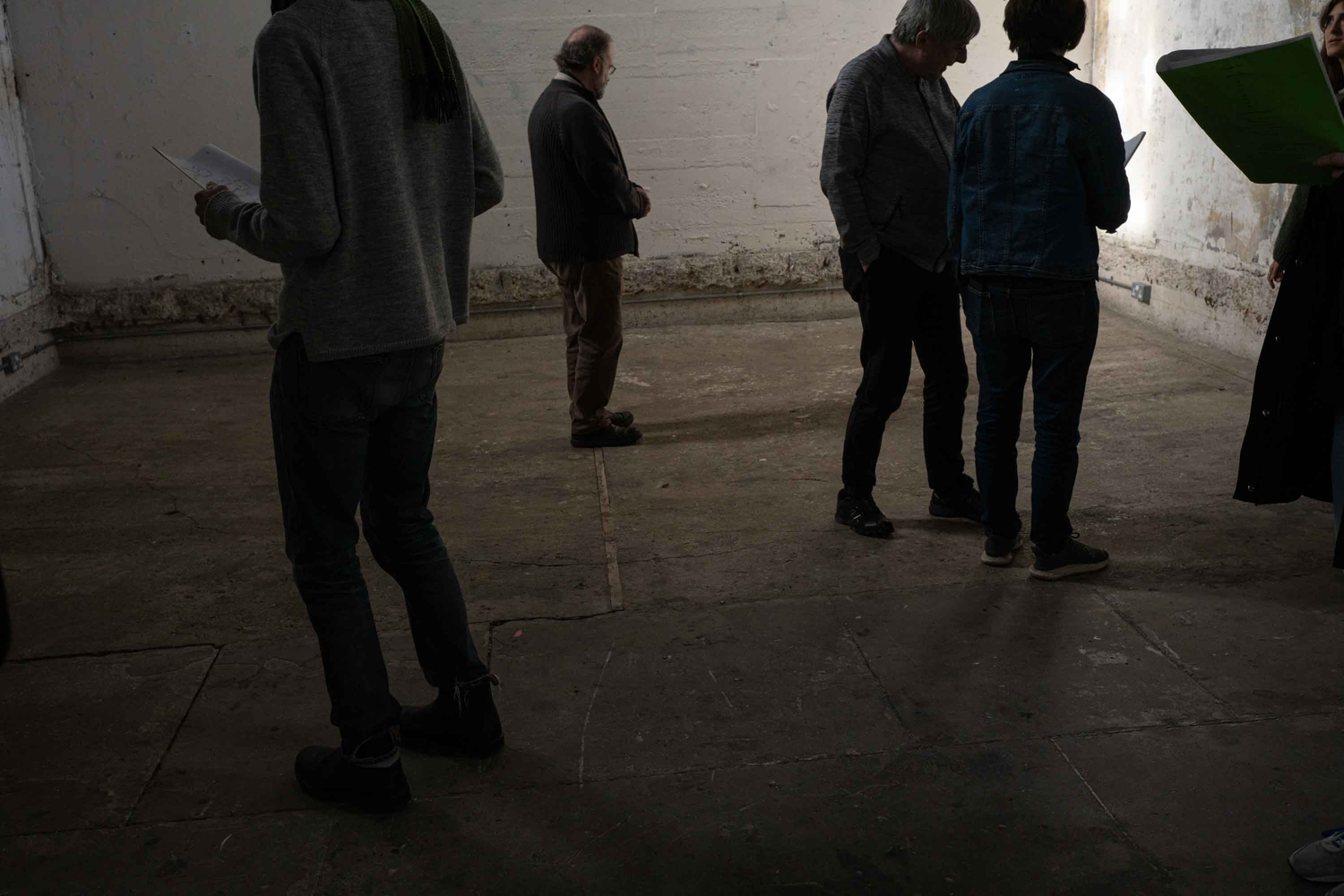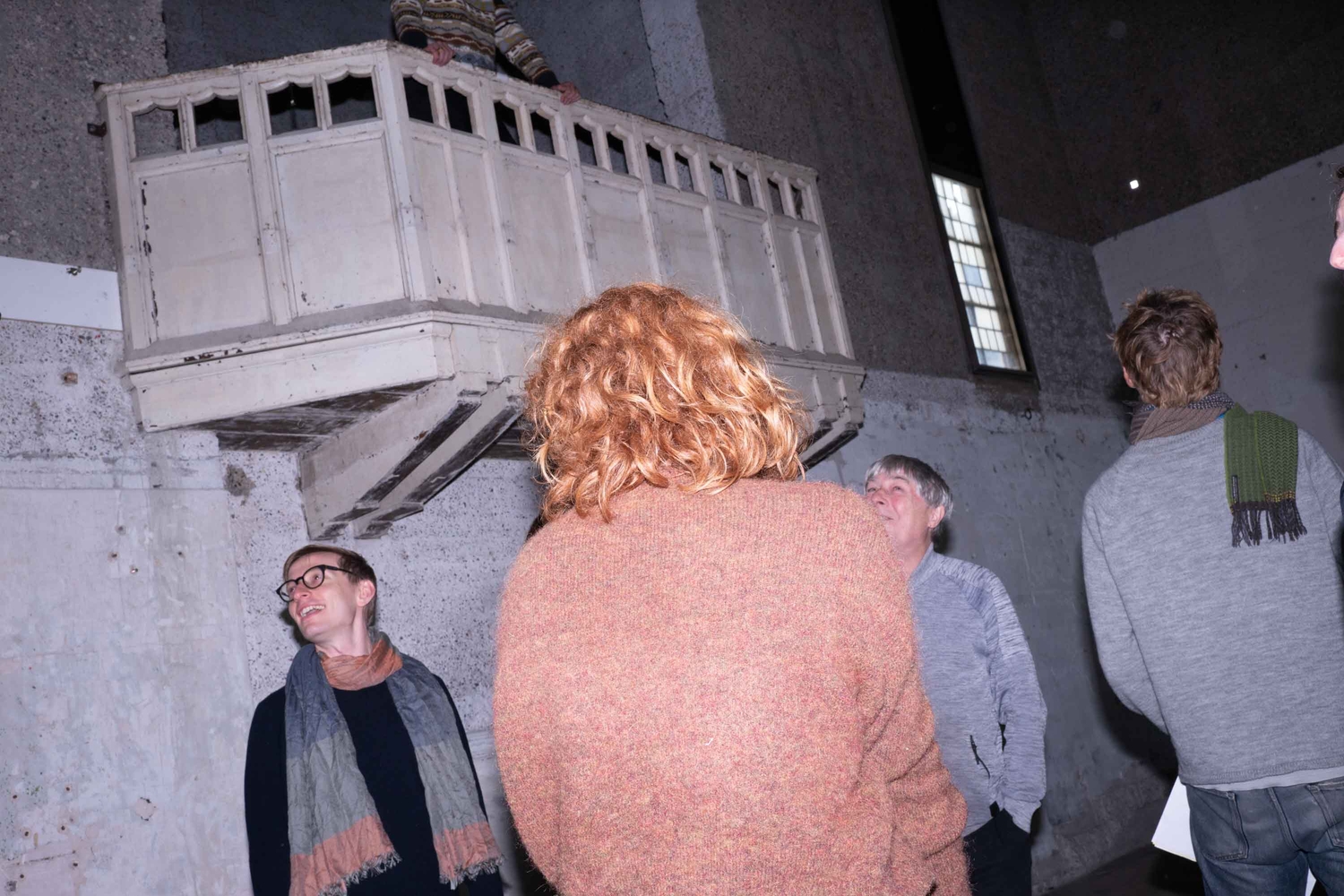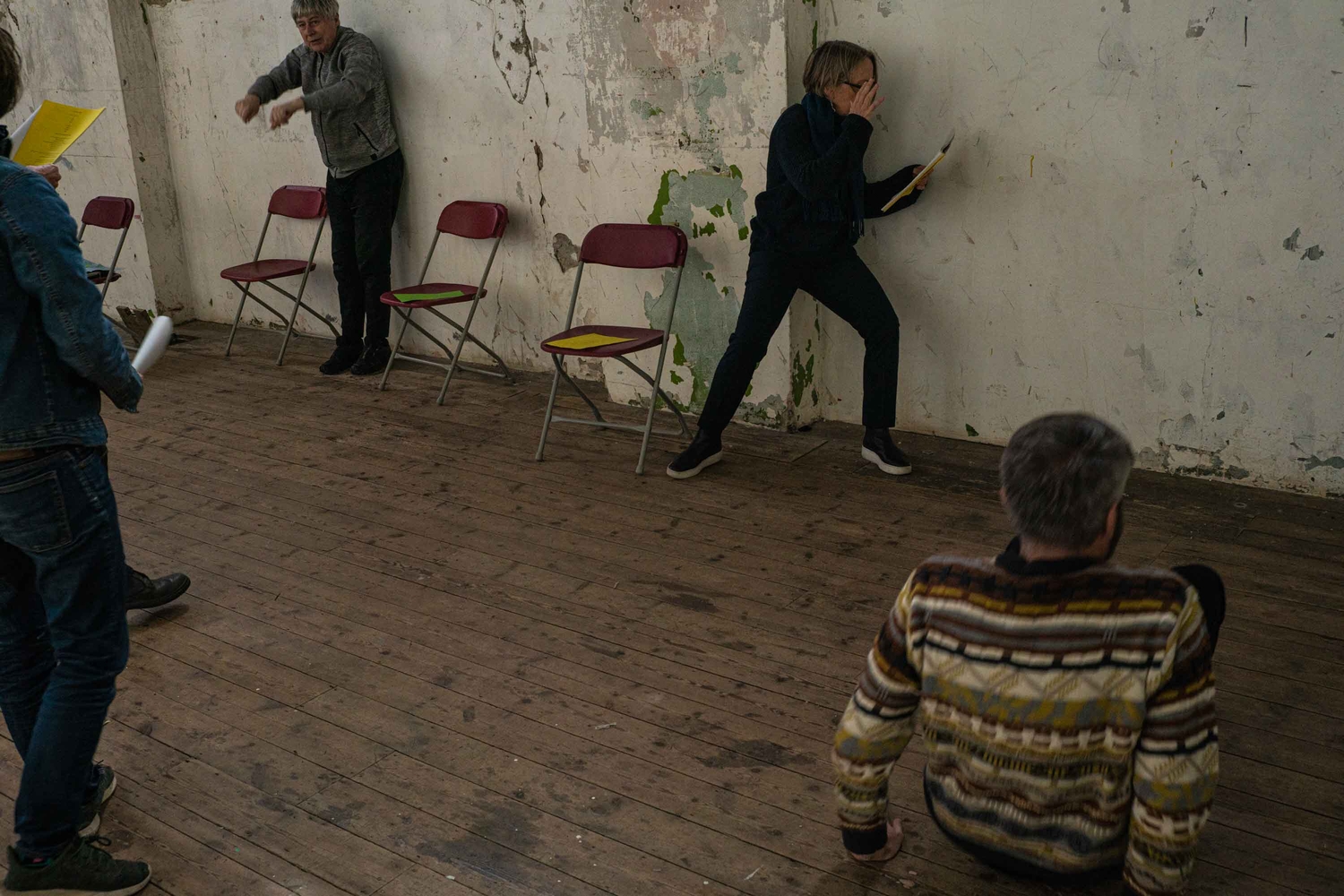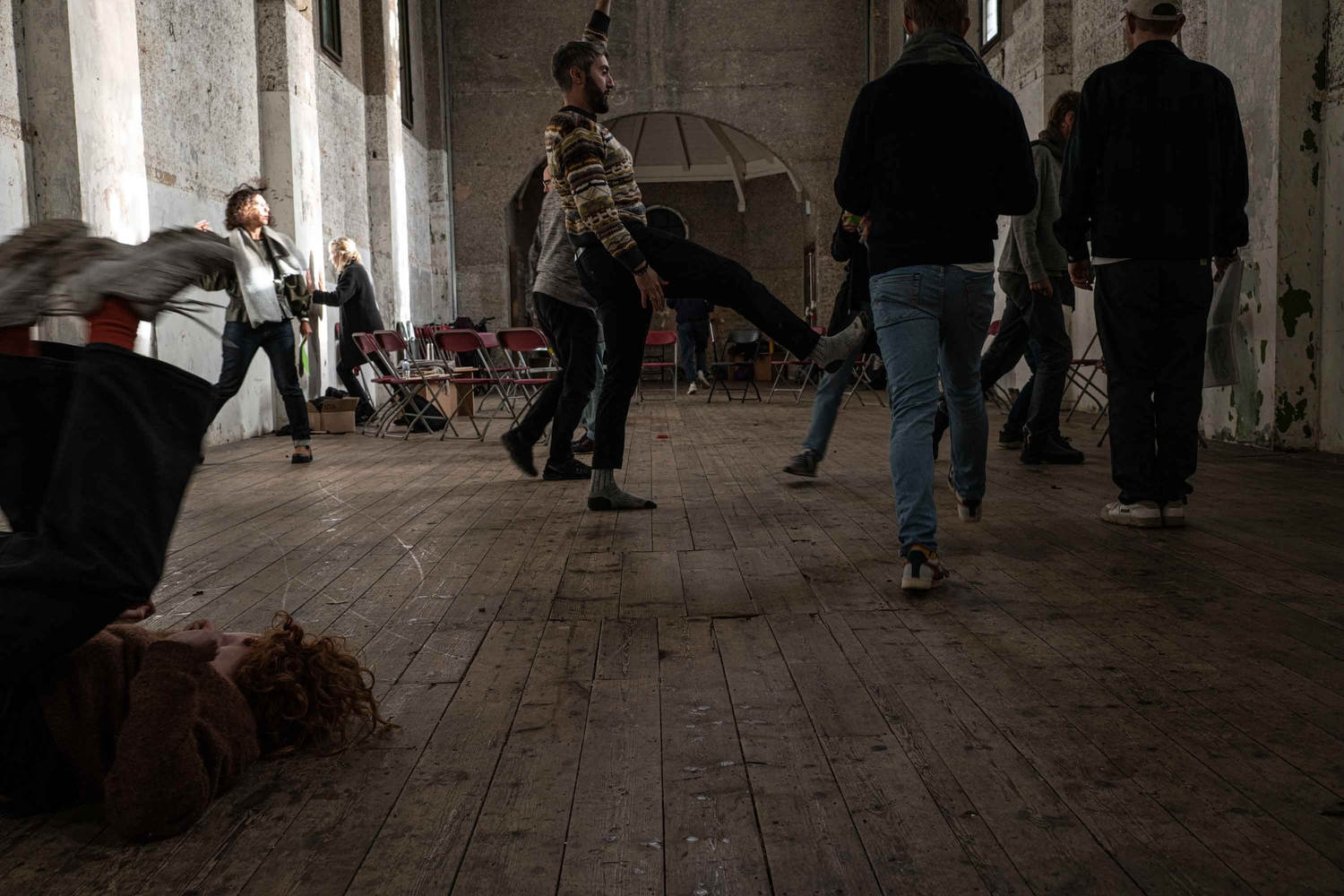 Musarc rehearsing at Dilston Grove, Saturday 15 October 2022. Photos by Joseph Kohlmaier
Venue and Performance Dates
A project by John Lawrence for Dilston Gallery. Graphic score by Stephen Crowe. Directors of music: Joseph Kohlmaier and Melanie Pappenheim. With special thanks to Joanna Ward, Dom Thurston, Toby O'Connor and Merceded Vicente ++ members of the ensemble – Jessica Barker-Wren, Ian Blake, Thomas Boudier, Douglas Cape, Ginevra Chelli, Ilenia Cipollari, Sandra Djukic, Rebecca Ferguson, Kirsty Ferguson-Lewis, Emily Foster, Toni Gutman, Lukasz Kopec, Annelie Kops, Carol Mancke, Paul Martin, Sara Mognol, Franklyn Oliver, and Natalie Savva
Artists